Libya's prime minister announced a 'total halt' Thursday to cooperation with Italy, saying no future deals would be signed with energy group
Eni
because of Italy's participation in a NATO bombing campaign during the recent uprising in the nation. 'Eni is finished and that is for good,' Baghdadi Mahmudi told journalists, denouncing Italy for having 'violated' a non-aggression pact with Libya signed three years ago.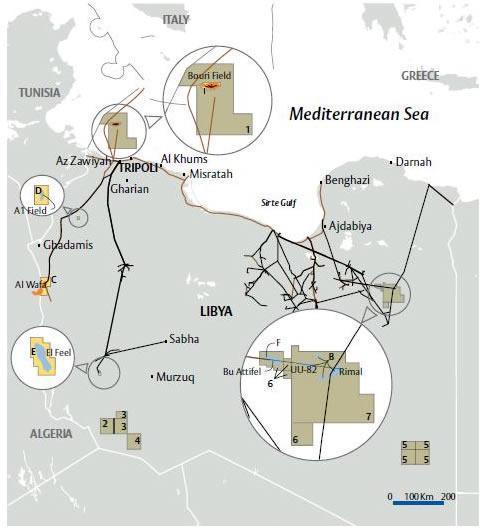 He estimated Eni had invested about $30 billion US in the Libyan petroleum sector. In Milan, an Eni spokesman declined to comment on the announcement. During the recent bombing, 'Italian warplanes have been killing our children, destroying our houses and our country's infrastructure,' Mahmudi said.
However, the premier did not write off ties with France and the United States, saying Tripoli was reaching out to these two countries and is 'ready' to negotiate oil contracts with them because they 'are beginning to reconsider their position on Atlantic aggression' against Libya. He said his country, shaken for five months by rebellion, would renegotiate oil contracts, with priority given to Russia, China and Latin America.
Russia abstained from the UN Security Council vote on the resolution that opened the way for international intervention in Libya, and Moscow has since remained critical of the objectives and intensity of NATO's airstrikes. China has held its line of non-interference in the conflict, despite recent contacts with representatives of the Libyan opposition.
Libyan oil output has plummeted during the conflict, causing International Energy Agency members to tap strategic reserves to head off the threat of shortages.
Eni, present in Libya since the 1950s, is the biggest foreign oil company there, producing 270,000 boed (barrels of oil equivalent per day) in 2010. Its contracts are in force to 2042 for oil production and 2047 for gas.
Source: The Edmonton Journal / energy-pedia